Hard Money Lenders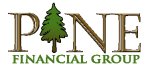 Pine Financial Group, Inc is the premier lender for real estate investors in Colorado, Minnesota and the Washington, D.C. area. With an extensive background in alternative financing sources, Pine Financial Group can help you close your next deal. – See more at: http://www.pinefinancialgroup.com/#sthash.zRQYMUUK.dpuf
Justin Cooper
Aloha Capital is a hard money lender in Boulder, CO and is prepared to earn your business as a
distinguished name among our competition. In working with a range of borrowers, from newer to highly
experienced, we have cultivated a flexible, client-friendly approach to our lending terms based on the
risks involved in each deal. Repeat borrowers are our specialty as we enjoy building lasting relationships.
Aloha's real estate investors typically exit their deals by flipping the property, producing turnkey rentals
or by taking us out with long-term financing. Our terms are generally in-line with or lower than other
Denver-area lenders. Please give us a call to experience the Aloha difference. We look forward to
speaking with you about your financing needs.
Contact: Chris Jones at 775-336- 9158