Property Management
Echo Summit is a premier Denver Property Management company that specializes in managing homes and apartments in the Denver Metro area and the front range of Colorado. Echo Summit has become the de-facto property management company as our properties are consistently clean, located in desirable locations, and managed with a personal and professional touch. Echo Summit is passionate about customer service. We are over-staffed. Where typical Denver property management companies will have one employee for each 75-100 properties, we have roughly one for every 30-40 properties. The result? We pick up the phone with a person.

For more info Contact Megan DeLaRosa at 303.768.8255 xt 213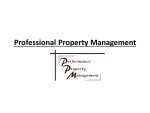 Professional Services Include
Advertising, showings, taking applications, background checks for criminal, eviction and credit, work verification, employment history, past landlord history, signing leases, collection or rents, posting notices, taking care of utility transfers or payments, full maintenance at affordable prices, insured maintenance workers, licensed leasing brokers, fully insured and bonded company, central Denver office location, online payment service, full disclosure on monthly statements to owners and yearly statements for taxes.
We are professional owners of rental properties ourselves and we understand our client's needs for anonymity, liability protection and proper disclosure. We are here not only to rent your property but provide a professional service so you don't have to worry about your property being taken care of.
We offer a 1 year management agreement with a performance guarantee.
Our standard fees are 10% of gross rents collected for a single family property and a leasing fee of 50% of first month's rent.  If you have multiple properties totalling 10 or more units we can negotiate these fees.   We charge no fees if the property is vacant and we have no minimum fees.
Jerry Minney
303-351-8005